Draper Tools
Much respected supplier of quality tools and equipment to the motor trade and other sectors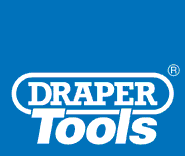 Draper Tools

Much respected supplier of quality tools and equipment to the motor trade and other sectors
Draper Tools is a leading supplier of quality tools and equipment to the Irish automotive trade, as well as many other industrial sectors.

The company can trace a proud history back to 1919 when it was founded by Bert Draper in the South of England. Over the years, Draper has developed into a hugely respected brand name renowned for its product quality, excellent product availability and innovation. This is reflected today in a product range of more than 10,000 lines and a policy of new product introduction, which sees new items added to the range on a daily basis.

The Draper Tool catalogue has become an essential publication for just about every garage and workshop in Ireland and the frequent promotional booklets are much anticipated across the motor trade. The company has grown its business in Ireland, with a strong team on the ground providing support and a full merchandising service available to motor factors and other stockists.
Last updated 7th Jan 2020