Shaftec ready for increased Driveshaft demand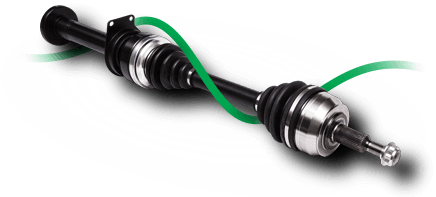 Monday, February 08, 2021
Shaftec remanufactured driveshafts have grown rapidly in popularity in the Irish aftermarket in recent years and are likely to play an even bigger role in 2021 as demand growths further, with cars staying on the road for longer.

Shaftec has been remanufacturing driveshafts for over 20 years, with the whole process taking place at a dedicated UK facility. This allows the company to offer the biggest range in the European aftermarket, totalling more than 5,700 references, covering 98% of the car parc and with every part in stock.

Keeping the whole process under one roof, allows strict quality control and accountability measures to be adhered to, with each driveshaft stripped right back to the bare bones and inspected to ensure that there are no defects. If they pass the stringent inspection process, they are then remanufactured to the original design and reassembled by hand, using new ancillary parts all tested to ISO 9001/2000 standards.

By keeping production in the UK, Shaftec can offer extra benefits to the Irish aftermarket, avoiding origin of goods tariffs that may apply to some competitor products.

Shaftec Area Manager, Joe Toakley, says, "Remanufacturing is in our blood and always will be. The process provides a superior product to overseas options available nowadays due to utilising OEM components wherever possible. Aside from the employment benefits for the local area, it is also more environmentally friendly by using far less raw materials. The Coronavirus pandemic has tested the entire industry and continues to do so, but with the right processes, communication and teamwork, success stories in our essential industry will continue to flourish throughout 2021."

All Shaftec branded driveshafts are backed by the highest data and cataloguing support available, and is accompanied by a 24-month, 24,000-mile warranty.

Categories: