Shaftec announces major caliper surcharge reduction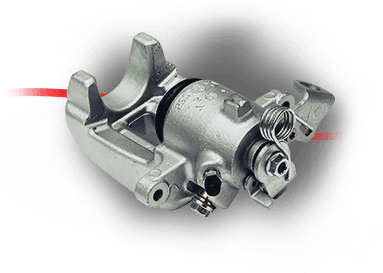 Wednesday, July 03, 2019
Remanufacturing specialist Shaftec has announced a huge reduction on brake caliper surcharges across its top 100 caliper part numbers. The move highlights the company's commitment to offer its customers even better value on these high quality remanufactured products.

Darren Byng of Shaftec says, "In such a competitive market we want to offer our customers the very best value that we can and so we have totally reviewed our surcharge systems and implemented some major reductions. It means the surcharge is as little as £5 on 35 of the top 50 calipers, many more are also only £5 and all are under £10, with these figures converted to Euro at the time of return. We believe that by making this move we can help customer to choose Shatec quality and avoid the temptation of buying inferior non-brand products that have the potential to fail and cause damage to their reputation."

Darren stresses that Shaftec remanufactured brake calipers offer a market leading combination of quality and value for money. He says the stringent remanufacturing process, in ISO 9001/2000 accredited facilities, produces components that are as good as new, tested as new and perform in that way for the lifetime of the part. This means the caliper is stripped right back to the original casting and inspected to ensure that there are no defects. All brake calipers are then remanufactured to the original state reassembled by hand using brand new pistons, springs, actuation and seals. After assembly each individual brake caliper is air pressure tested beyond the capacity experienced on the vehicle. This allows all Shaftec branded brake calipers to be subject to a 24 month, 24,000 mile warranty.

The Shaftec range also offer excellent coverage with 5,500 part numbers meaning 95% availability on most popular vehicles on the road, from stock.

Darren says, "Like many other component areas remanufactured calipers now offer the best quality value combination. With these latest surcharge reductions we are now giving workshops even more incentive to take full advantage of what Shaftec can offer.
Categories: