OTTO offers PIERBURG training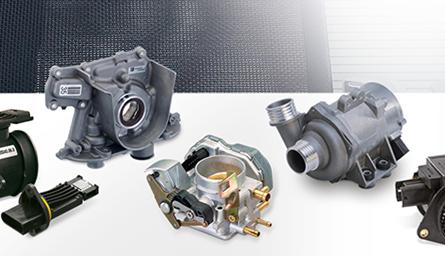 Monday, December 08, 2014
OTTO is holding a series of training evenings in conjunction with PIERBURG this week.
The objective of the sessions is to give garages and mechanics a greater knowledge of the PIERBURG range and the significant opportunities it can offer in some key expanding aftermarket product sectors.

PIERBURG is a major OE supplier with special expertise in areas such as emission control, air supply, vacuum control components and fuel supply. Its products are featured on almost all modern cars and with increased emphasis on the systems in which these components are fitted, there is fast growing demand for aftermarket replacements.

The training evenings will cover:

An introduction to the PIERBURG range
EGR systems
Air Mass Sensors
Secondary air systems, Vacuum and fuel supply.
The basics of on-board diagnostics
Possible malfunctions and trouble shooting
Training takes place at the following dates and venue:
Dublin - Monday 8th December, 7pm - Red Cow Hotel, D22.
Galway - Tuesday 9th December, 7.30pm - The Pillo Hotel, Headford Rd.
Cork - Wednesday 10th December, 7pm - Radisson Blu Hotel, Little Island.
Attendance is free of charge. Please contact your OTTO branch to book a place on:
Dublin -
01 400-0060
01 400-0060
, Cork -
021 429-07661
021 429-07661
, Galway -
091 752317
091 752317
/ 752320
Categories: