HELLA highlight new component opportunities with PIERBURG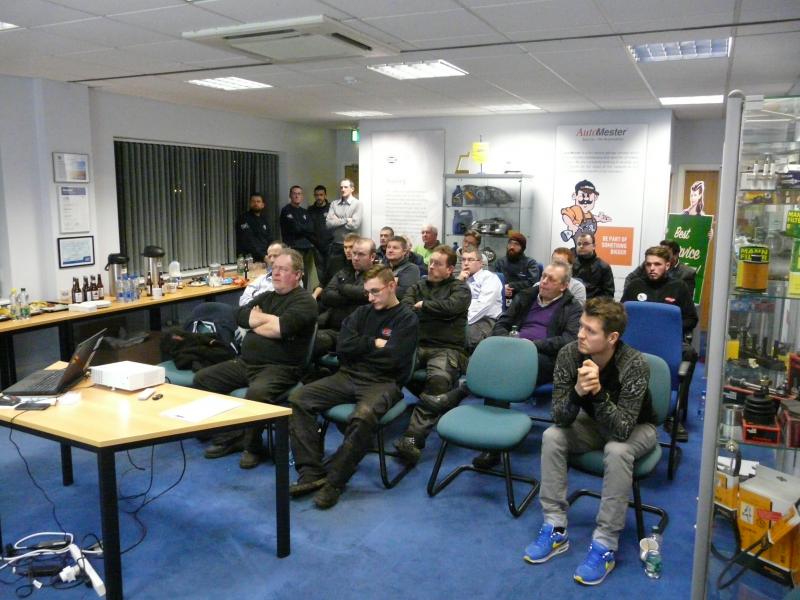 Tuesday, December 09, 2014
There was an excellent turnout for a special PIERBURG training and information evening organised by Hella Ireland last week.

At the event attended by mechanics and garage owners from around Dublin, Achim Villmov the Senior Engineer at PIERBURG gave an overview of the product range and explained how PIERBURG aftermarket products are increasingly in demand as automotive technology evolves.

Achim highlighted how vehicle systems where changing largely driven by a need to reduce vehicle emissions due to EU regulation. This is leading to significant engine downsizing and car makers looking to key OE supplier such as PIERBURG to come up with new innovations and weight saving components so that fuel consumption and emissions can be reduced. This he explained would lead to an increase in electronically controlled water, oil and vacuum pump systems on vehicles, as such systems considerably reduce the energy load on the engine.

An example was given of how PIERBURG had been pioneering developments in fields such as electronic water pumps. The company was the world's first series production supplier of electric coolant pumps to BMW and the CWA 200 pump and other similar components are now in great aftermarket demand. Unlike a mechanical pump which runs constantly, the CWA 200 only runs on demand. This means it has a far smaller power requirement and thus can save a significant amount of fuel. Achim explained that similar technology was now being favoured by many car makers and that this type of solution was also being expanded to oil and vacuum pump systems. He also pointed out that control of these components by PWM signals required greater diagnostic understanding for replacement and the need for diagnostic tools such as an oscilloscope.

Overall it was shown that demands on technicians have changed dramatically over the years and that more changes is on the way, particularly in terms of vehicle software and electronics. For example in 1970's roughly 80% of work on a car was mechanical with 20% related to electronics. By 2002 50% of work was mechanical, 30% electrical and 20% related to software and onboard computers. By 2010 these figures had developed to a point where software related issues accounted for 50% of work with electrical 20% and mechanical down to just 30%. These figures, whilst generalisation, show that the demands on aftermarket garages are changing at pace and the need to have a firm grasp of vehicle diagnostics is now essential.

As a company developing many of the new vehicle systems and components in partnership with car makers PIERBURG is ideally placed to introduce this new technology to the aftermarket opening up new business opportunities for progressive garages.
Categories: