SCT highlights car care product potential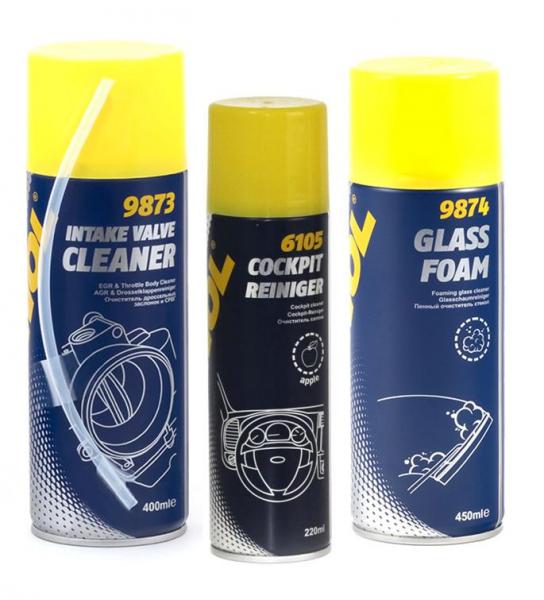 Wednesday, May 31, 2017
Mannol Oil has been one of the stand-out success stories in the Irish aftermarket over recent years and the company is now looking to replicate this success with its SCT range of Car Care products. The SCT car care portfolio features a wide range interior and exterior cleaning products as well as workshop cleaning and maintenance solutions which are already firm favourites with motorists and garages in many European countries.

Jevgenij Lyzko, MD of Mannol says, "Our Car Care range features many innovative high performance products that produce great results in quick time. For example our new formula 6116 Cockpit Cleaner has a special active foam which cleans and penetrates and produces an excellent finish with no spots."

Jevgenij says that the SCT 9874 Glass Foam also has similar fast acting formulation and is very quick and easy to use. The range also features a specialist Headlamp Polish restoration kit (9801) which restores scratched and yellowed plastic headlights without dismantling. The kit contains everything required to give a headlights a clear as-new look, which not only improves road illumination but can also avoid potential NCT failure.

The range also features many workshop cleaning and maintenance sprays. Jevgenij comments, "We have a range of aerosol solutions that can solve many common workshop issues. For example our 9873 Intake valve cleaner is very effective at removing greasy and crusted deposits from valves in the intake and throttle valve area. It is easy and quick to use without any disassembly and is excellent for removing oil and soot deposits accumulate on the EGR and IAC valves that can reduce engine power and increase fuel consumption if not treated."

Jevgenij says these are just a few examples from the comprehensive SCT Car Care range. All products are competitively priced and come in attractive packaging.
Categories: