Mannol range opens up new opportunities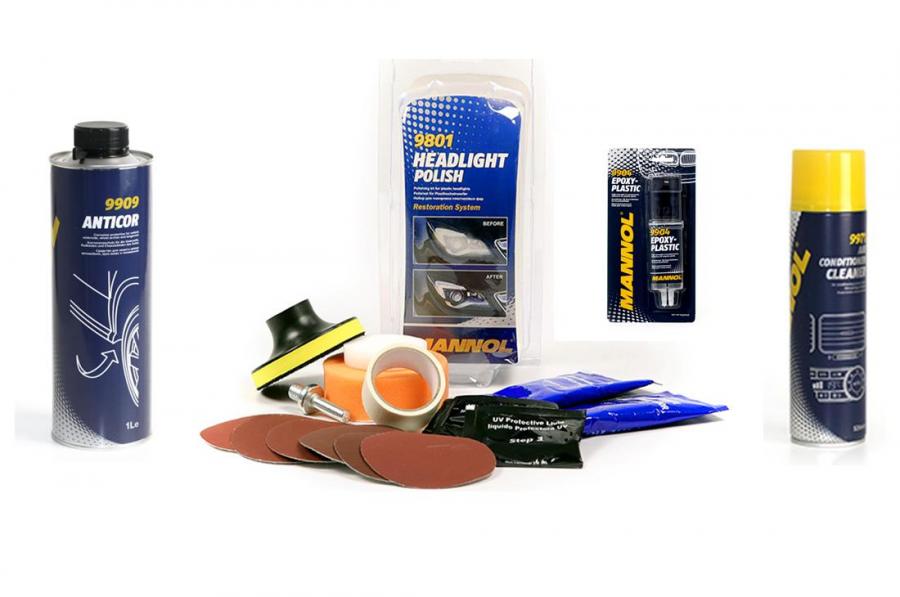 Thursday, May 02, 2019
Distributed by J&S Automotive, Mannol oils and lubricants continue to make a big impact in the aftermarket, with motor factors now benefiting from a same day delivery guarantee that can ensure they can get the right oil specification to their customers exactly when it is needed. Many factors, garages and motorist have also discovered that the Mannol range also feature a huge number of other products that offer innovative solutions to many common vehicle issues.

The range includes high quality additives, workshop essentials and car care products. All of these products come very well presented in distinctive Mannol packaging meaning they can provide stockists with excellent sales potential.

Alan Gaynor of J&S comments, "Looking beyond the oils and lubricants supplied by Mannol our customers have also been hugely impressed by both size of the range and the quality of the products on offer. There are hundreds of tried and tested products that can save time and cut costs on many jobs and we have found that invariably once a customer uses a product once they will always come back for more."

The Mannol Headlight Restoration System (9801) is one of the most popular, offering a quick and convenient way to restore yellowed or cloudy plastic lenses. It contains everything required for either manual of mechanical polishing, to restore a plastic headlamp to a clear and safe condition.

Especially in demand at this time of year, Mannol Air Conditioner Cleaner (9971) neutralises unpleasant smells and effectively cleans the air conditioning system, eliminating and preventing reformation of fungi, pathogenic micro-organisms and viruses. Regular application offers significant health benefits.

Mannol Anticor (9909) has also been moving quickly off the shelves, with this black underbody coating scoring because of its economy and ease of application. It is highly durable and provides excellent protection as well as reducing noise and vibration.

For the repair of plastic parts, Mannol Epoxy-Plastic (9904) is a two-component adhesive that is designed for a quick, strong bonding making it ideal for bumpers, headlights, spoilers etc. Thanks to its transparent matt texture this product is also suitable for cosmetic repairs as well as for filling cracks, cavities and wrongly drilled holes.

These are just a few of the fastest selling products from the Mannol range. The J&S team can advise on product selection and merchandising to help factors capitalise on the great potential the Mannol range can offer.
Categories: