Mannol offers the right oil spec at the right price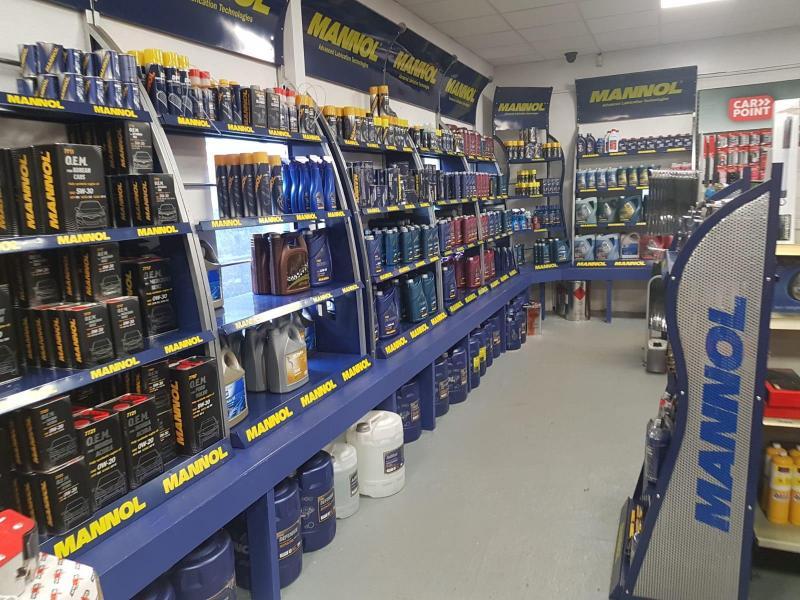 Tuesday, April 27, 2021
The impacts of Brexit supply disruption and rising costs have been felt sharply in many sectors of the aftermarket, with oils and lubricants being an area particularly badly affected. However, Mannol is one supplier that says it has been able to protect its customers from these issues, maintaining excellent product availability throughout its range and crucially stable prices.

Jevgenij Lyzko, MD of Mannol says that his company anticipate the problems the lubricant sector was likely to face in the early part of the year and boosted stocks and adjusted supply lines accordingly. He comments, "While some of our competitors have struggled to put stock on the shelves and keep their prices stable, Mannol has been able to maintain a consistent supply of all the right products. It means that Irish workshops can get access to all the manufacturer spec oils that they need and also benefit from great value."

Jevgenij says that lubricants and additives continue to be very dynamics sectors of the automotive aftermarket and that Mannol is at the forefront of developments making sure that its range evolves with fast moving market demand. He comments, "Automotive technology is moving at pace which means that vehicle manufacturers are constantly demanding new oil specifications to meet their latest requirements. As a company we have the flexibility to be able to develop, test and gain manufacturer approval for new products very quickly, so we always have oils that can meet the very latest manufacturer specification requirements."

Recent examples of this have been the introduction of several new ultra low viscosity oils and oils specifically for use in hybrid vehicles. Jevgenij also points out that when it comes to choice, Mannol not only has one of the largest ranges of manufacturer spec oils on the market, but also offers a wider variety of oils in different pack sizes to meet workshop needs. This includes a broad selection of oil specifications in economical 20, 60 and 208 litre sizes.

Mannol is also making aerospace developed Ester technology available to the aftermarket both in its range of oils and additives. Ester technology offers motorists and garages significant benefits in terms of engine performance, protection and economy.

Jevgenij also points out that as well as oils and additives, Mannol offers high quality lubricants suitable for everything from garden equipment through to motorbikes, tractors, and trucks. It also has specialist hydraulic oils, gear oils, transmission oils and many other essential fluids and greases all under the Mannol banner.

Mannol manufacturer spec oils and other products are available from stockists nationwide.

Categories: