Cost effective DPF Cleaning Solutions from MANNOL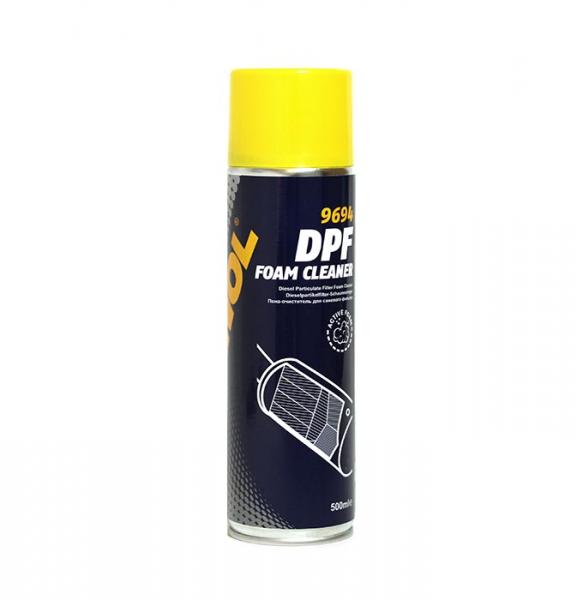 Thursday, February 01, 2018
Problems with Diesel Particulate Filters are now one of the most common every day issues faced by Irish garages. With a huge percentage of diesel cars on Irish roads and many being used mainly on inappropriate short journey cycles, many DPFs rarely reach the necessary operating temperature for regeneration and clogging becomes a serious issue.

Additive and lubricant specialist MANNOL has products that can both prevent and resolve this issue and these are proving increasingly in demand from both motorists and garages.

As a preventative product, MANNOL DPF Cleaner is a special additive for cleaning diesel particle filters without removal. It is simply added to the fuel tank in the ratio 1:1000. Each application is effective for 5,000 km, stops the build up of carbon deposits on the filter and aids regeneration. The product is effective on all diesel particulate filters and helps to ensure improved performance while lowering fuel consumption and emissions and thus reducing overall running cost.

If however a situation has arisen where the DPF is causing performance issues and perhaps the warning light is illuminated, then MANNOL DPF Foam Cleaner can provide a solution. Jevgenij Lyzko, of MANNOL says, "We have had a very positive reaction to this product from both garages and motor factors. It is easy to use and can solve many common DPF issues without the need to remove the filter or buy and expensive replacement."

In most cases the foam cleaner can be used to remedy problems caused by clogged or soiled particulate filters such as performance reduction and increased emissions. The simple cleaning process restores the full flow capacity of the filter by loosening and removing carbon deposits.

Jevgenij comments, "The great thing about this product is that there is no need to remove the filter for cleaning. You simply remove the temperature or pressure sensor, insert the tube through the opening and empty in the direction of the particulate filter by using puffs in ten-second intervals."

Jevgenij explains that the advanced formulation of the product effectively breaks down carbon build-up. The technician then initiates the regeneration process either manually or by way of a test drive. He can then clear any fault reading.

One can of MANNOL DPF Foam Cleaner is sufficient for a single particulate filter. The product is competitively priced and because filter cleaning takes place in-situ the motorists saves money on many alternative cleaning methods which require time consuming disassembly. It also of course offers huge savings over DPF replacement.

MANNOL DPF Cleaner and MANNOL DPF Foam Cleaner are available from MANNOL stockist throughout Ireland.
Categories: