GKN Automotive
Leading original equipment and aftermarket supplier of driveline products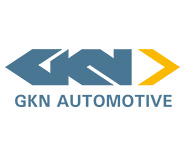 GKN Automotive

Leading original equipment and aftermarket supplier of driveline products
GKN Driveline Service GmbH is the world's leading supplier of original GKN Automotive driveline components and systems, satisfying demand for these premium parts in the independent aftermarket. The company offers the most comprehensive range of side shafts and driveline components for passenger cars as well as complete propshafts for SUV, AWD and light commercial vehicles. In addition, it also provides a wide range of suspension springs and steering components under the SPIDAN brand.

The company prides itself on frequently being the first aftermarket supplier to introduce the most modern OE joint technology into the independent replacement market. GKN Automotive is the original equipment choice of 90% of the world's vehicle manufacturers and their systems and solutions feature on 50% of new cars made worldwide.

In addition to the sale of new sideshafts, propshafts, joint and boot kits, GKN Driveline Service has many years of experience in the industrial remanufacture of driveshafts for the replacement market. The company also offers a full range of technical support services for aftermarket customers including detailed information on the handling and installation of its products through a comprehensive online technical workshop portal.
Last updated 20th Mar 2020