Eurecar
An innovative and practical technical training programme for independents garages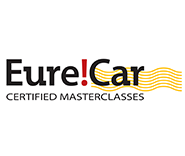 Eurecar

An innovative and practical technical training programme for independents garages
Eure!Car is a new concept in training for the Irish independent aftermarket, which provides practical hands-on training for garage owners and technicians on a local basis, in conjunction with motor factors.

The training programme, which is already highly successful in many other European countries, is delivered in Ireland by Grup Eina International, in conjunction with J&S Automotive, who are the Irish partners in the global Automotive Distribution International Group, which supports the initiative.

Training is based on actual vehicles, which have been specially adapted to simulate technical issues encountered in workshops, using a device called a Gedbox. This allows those attending the training sessions to gain a practical understanding of how to diagnose, trace and resolve issues on common vehicles.

Courses are presented by expert technical trainers and are at least 70% hands on with the vehicles. Technicians on the programme receive a workbook for each session, which includes wiring diagrams and a refresher CD. They also get access to a comprehensive technical support package including a technical telephone helpline.
Last updated 26th Jan 2018